Geo Location based notification
Geo-Intelligence
Are you looking to send alerts to your staff who are traveling for work or otherwise? Need to alert your staff about a new pandemic hotspot?
EmReach's Geo-Intelligence module allows you to identify and alert your staff in a specific location. It can be a real-time location, an office location, a home location, or a location based on their travel data.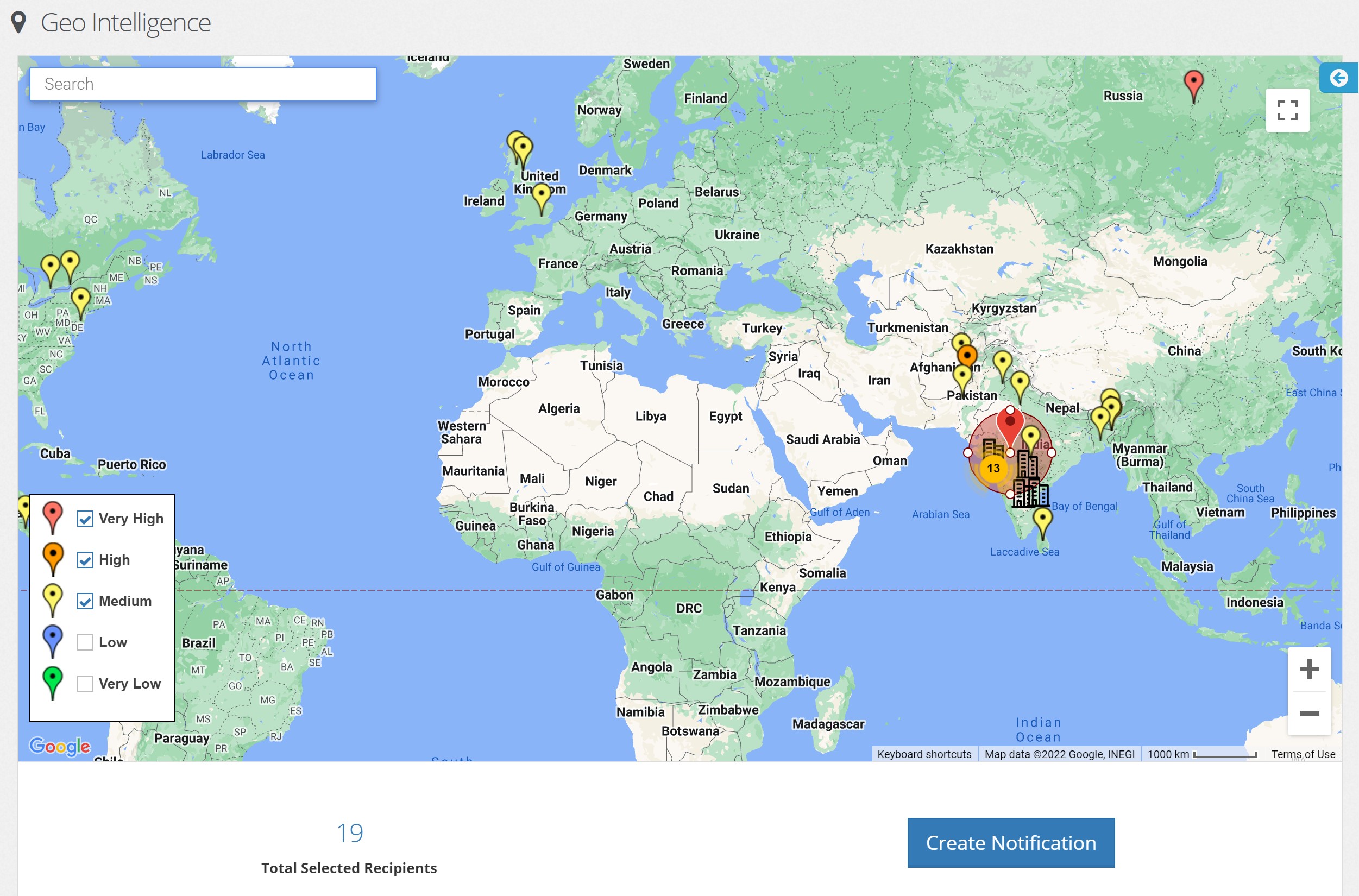 Location tracking
Tracking the real-time location of your staff allows you to be alert and help when their location is impacted.
Manual Check-in
Staff can proactively share their location using manual check-in to help identify the exact point
Interactive Map Tool
Mark impacted region using an interactive map and notify them based on real-time location. Get an accurate count.
View staff location
View last known location of any staff member on the map with exact latitude and longitude.